The ACT 205 ordinance enacted by the City of Scranton has been stricken. For more information, click here.
Electronic Services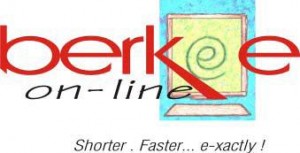 berk-e is our suite of industry leading electronic tax filing, payment, and management services. It is an easy, safe and secure method of electronically filing and paying your taxes directly on our website.
Online Payments
If you have received a Delinquent Notice (HAB-DLT), EIT Correspondence (HAB) or a Real Estate Tax Bill (HAB-RET) asking you to remit payment, you can pay online. You can select from the following fast, easy & secure options.

Pay online using a checking or savings account (ACH) FREE of charge or make a credit or debit card payment (fees apply). To learn more, click the appropriate link below.

Deliquent Notice (HAB-DLT)?

Earned Income Balance Due Notice (HAB)?

Real Estate Tax Bill (HAB-RET)?
Act 32 Information
Act 32 is effective in Pennsylvania as of January 1, 2012. To learn more about this important change to the Pennsylvania tax system, click here.
Learn more about Act 32 from the PA Department of Community and Economic Development
Complete your Downloadable Residency Certification Form (pdf)
See the list of Tax Collection Districts serviced by Berkheimer (as of 1/1/2014)